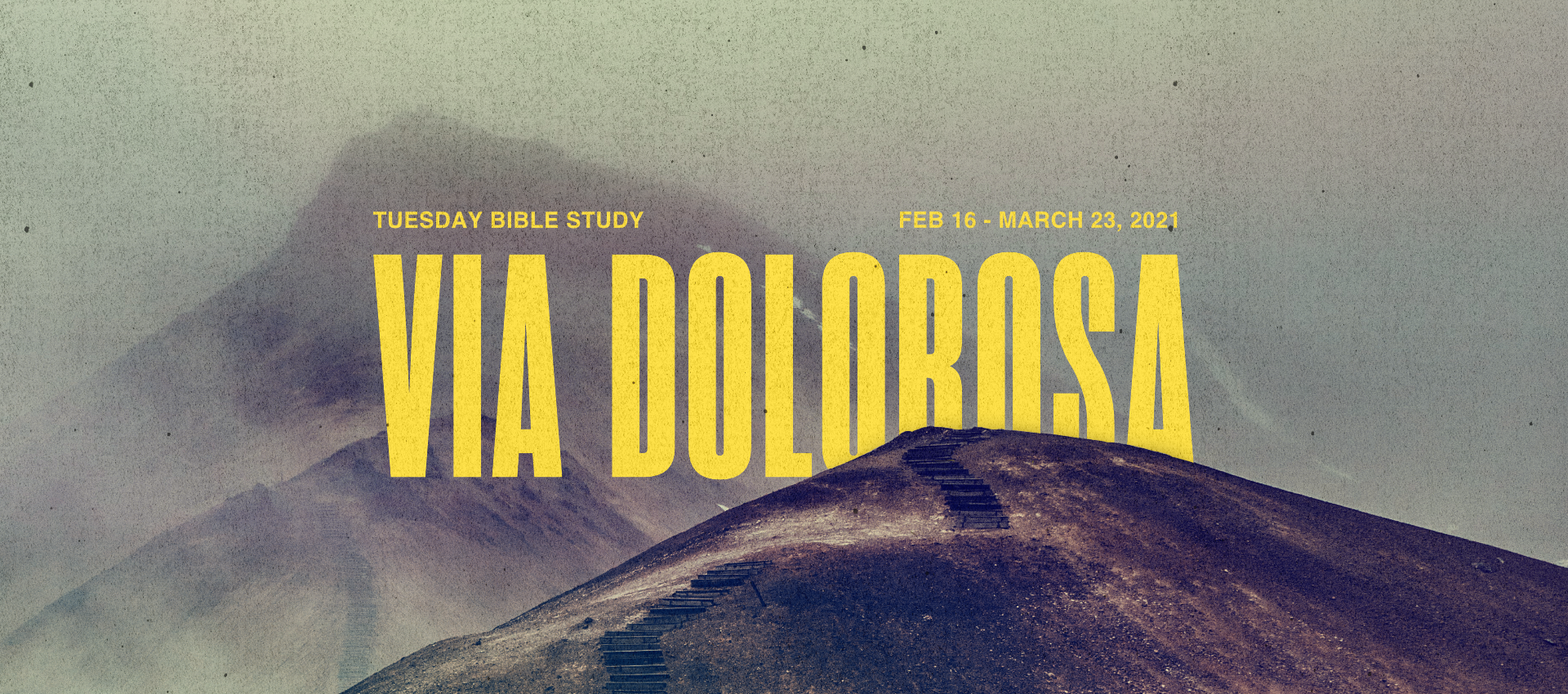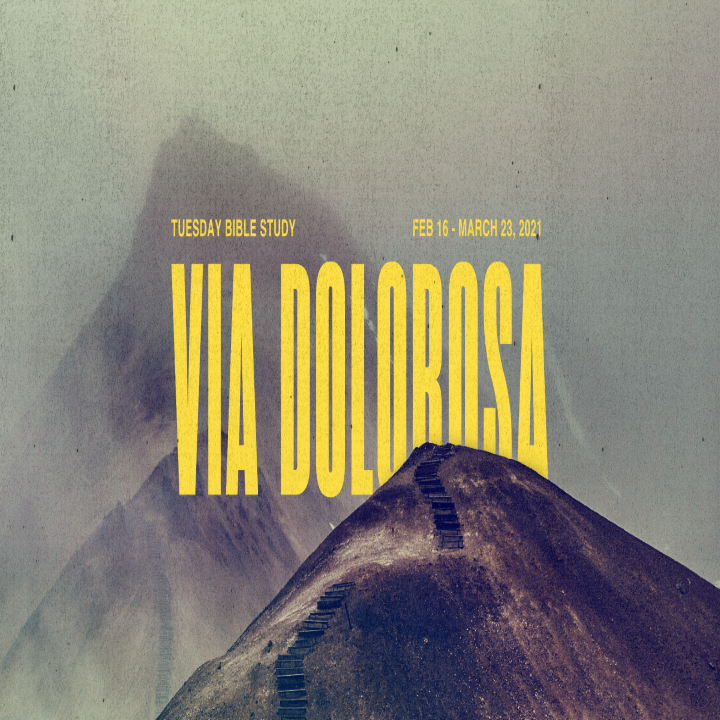 Tuesday Night Bible Study
Via Dolorosa
Join us ONLINE each Tuesday night at 7:00 PM EST for our weekly bible study.
As we enter the time of Lent we will be studying Via Dolorosa (the route believed to have been taken by Jesus through Jerusalem to Calvary.)
Each week will have a focus/topic of Jesus' journey from Jerusalem to Calvary.
02/16/21 - Focus: Gethsemane, Jesus is betrayed by Judas and arrested. Jesus is condemned by the Sanhedrin
02/23/21 - Focus: Jesus is denied by Peter
03/02/21 - Focus: Jesus is judged by Pontius Pilate
03/09/21 - Focus: Jesus Meets the Women of Jerusalem
03/16/21 - Focus: Jesus is Crucified
03/23/21 - Focus: Jesus Promises His Kingdom to the Good Thief