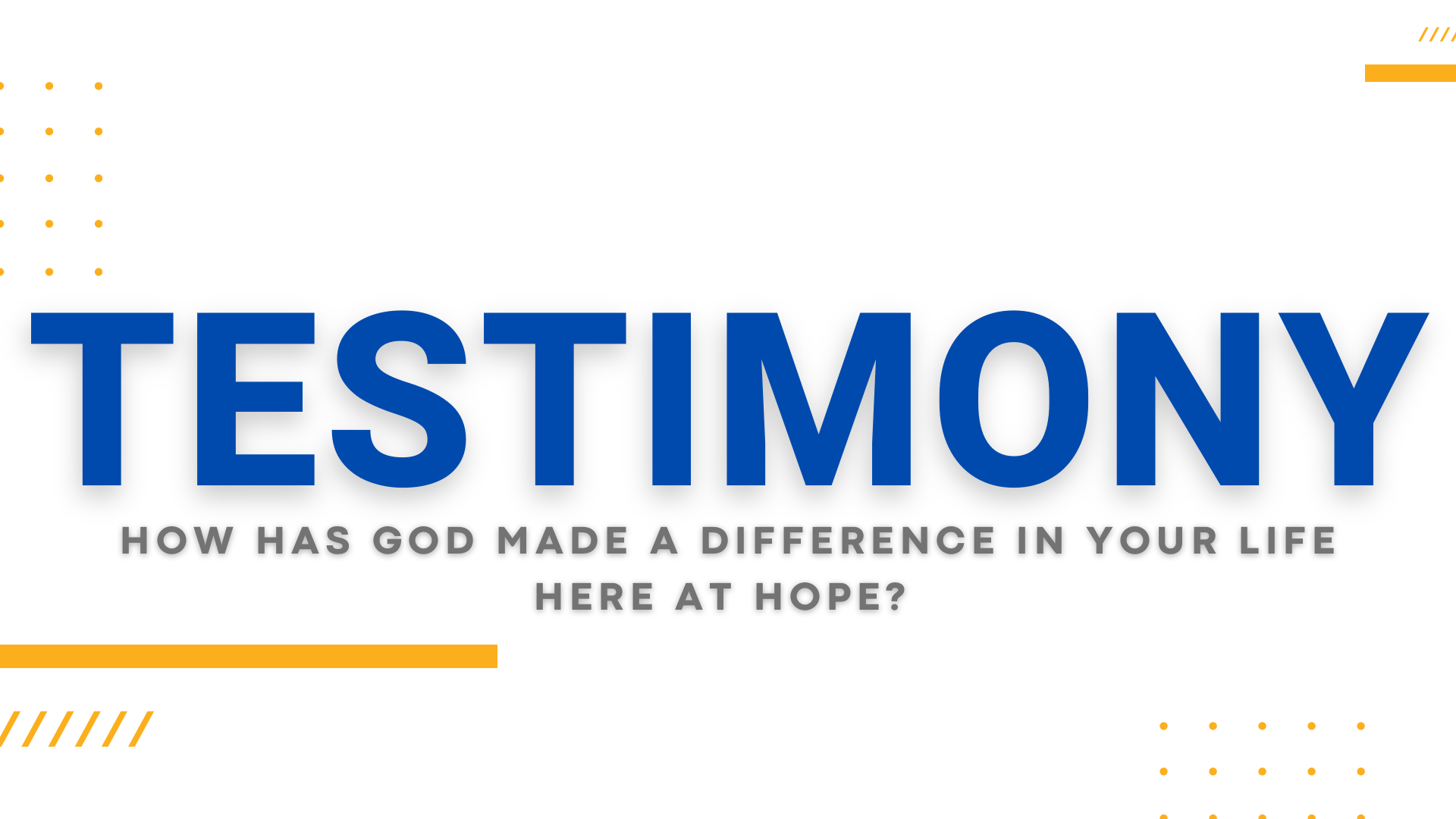 Fill out the Testimony Time form in the column on the right to let us know how God has made a difference in your life here at Hope.
We can't wait to hear your testimony!!!!
Revelation 12:11 We overcome by the blood of the lamb, and the word of our testimony.