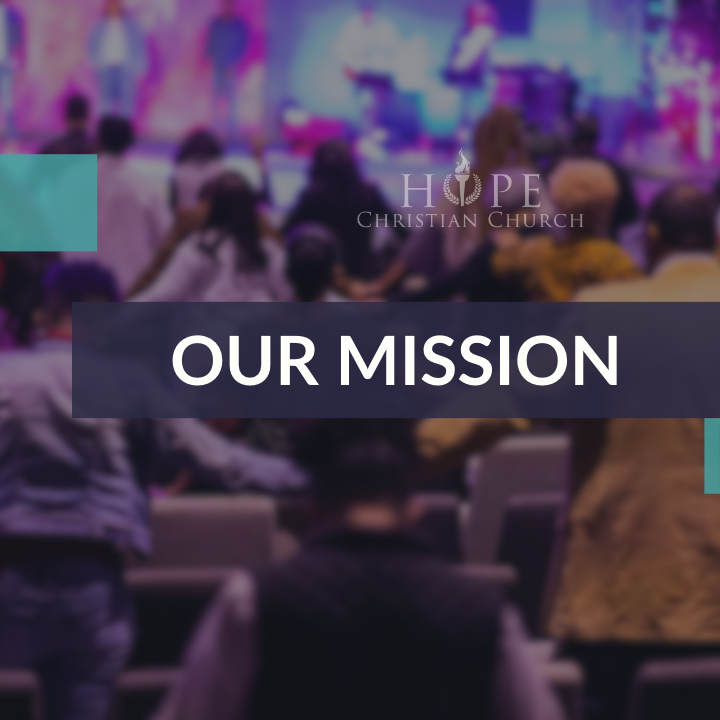 The Mission of Hope Christian Church in Beltsville, MD is to Turn hearts, Develop people, and Advance the Kingdom of God.
We Turn the hearts of youth and families to God and each other (Malachi 4:5-6).
We Develop our God given potential in order to win in every area of our lives (1 Timothy 4:14, 1 John 2:27).
We Advance the Kingdom of God; first through our circles of influence then to the nations abroad (Matthew 28:19).